Two police officers trapped in a building with an active shooter, have safely escaped as the siege situation continues to unfold in the US city of Philadelphia.
Multiple police officers have been shot and police believe the gunman is heavily armed.
Emergency services were called to Nicetown-Tioga, where several officers were injured, Sergeant Eric Gripp confirmed via Twitter.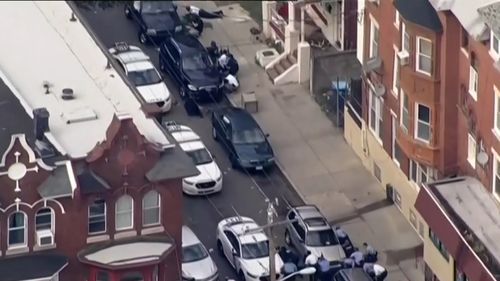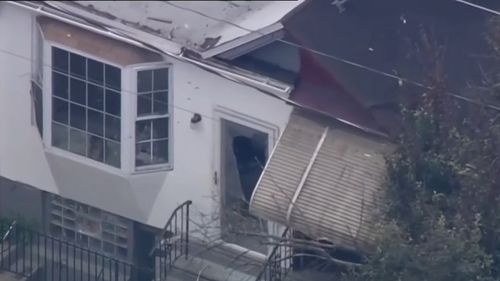 "Shooting incident 3700 N 15th Street. Suspect/(s) firing at police. Large police presence. AVOID AREA," he wrote.
"Several PPD Officers have been injured."
It is understood police attended an address in the area to serve an arrest warrant when someone inside opened fire.
Several officers were shot and there are reports two officers are still trapped in the building with the shooter.
Officers returned fire at the shooter, Philadelphia Police Commissioner Richard Ross said at a press conference today.
Some of the officers who were responding to the incident had to escape through windows and doors, Ross said.
One officer had a gunshot wound grazing his head, but all six officers who were shot have non-life-threatening injuries and "everybody is going to be okay," he said. 
Ross told reporters that their attempts to contact the shooter have so far been unsuccessful.
"We are trying to talk to this male, trying to let him know that he can end this peacefully now," Ross said.
Ross said they called the shooter multiple times, that he picked up, but did not speak or answer their calls.
Ross said he could not confirm that there was only one shooter at this time and the scene is still very active.
The officers are a part of the narcotics division, according to sources.
Sergeant Gripp said the "shooting situation" was active and ongoing.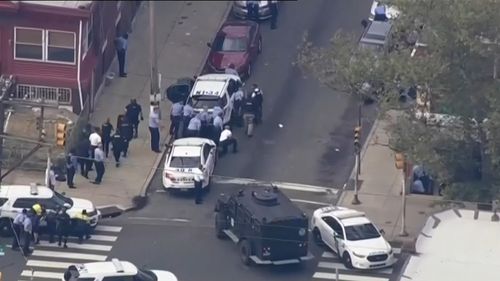 Philadelphia police were first called to the scene for drug activity, Police Captain Sekou Kinebrew told CNN affiliate KYW.
Video from a news helicopter showed more than 50 police vehicles at the scene.
The video also showed an armoured vehicle approaching an area where many police officers could be seen kneeling and crouching behind various cars with guns drawn.
Sergeant Gripp, a spokesman for the department's public affairs office, also asked media helicopters to "pull back."
© Nine Digital Pty Ltd 2019