The woman who says she was a trafficking victim made to have sex with Prince Andrew when she was 17 has said she was passed around rich and famous men "like a platter of fruit".
Virginia Roberts Giuffre told
BBC Panorama
in an interview broadcast today that her story, being flown around the world in private planes by now dead financier Jeffrey Epstein and going to elite parties, was one of "abuse".
"It went from just being abused by Epstein to being passed around like a platter of fruit," she said.
"This is not some sordid sex story. This is a story of being trafficked. This is a story of abuse."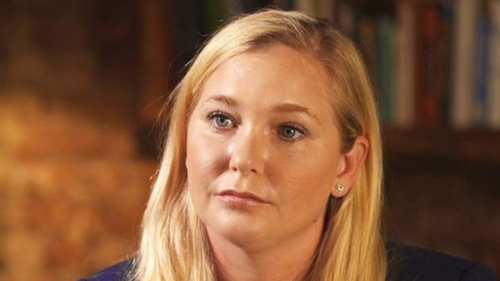 Giuffre's first UK television interview on the topic described how she says she was trafficked by notorious sex offender Epstein beginning in 2001 and made to have sex with Andrew three times, including once in London.
Prince Andrew has insisted her claims are untrue.
"He knows what happened. I know what happened," Giuffre said.
For over a decade Prince Andrew visited Epstein's mansions in Florida, New York and the Caribbean. He had travelled on one of the Epstein's planes, known in some circles as the "Lolita Express".
But Giuffre was adamant the photo was real, and even told
Panorama
she had given it to the FBI to examine for evidence.
"It's an authentic photo," she said.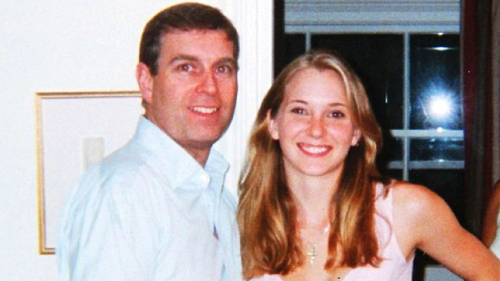 Giuffre described Prince Andrew as the "the most hideous dancer I have ever seen in my life", recounting a trip the pair made to London nightclub Tramp in 2001, when she allegedly was forced to have sex with him.
"It was horrible and this guy was sweating all over me," she said.
"His sweat was like it was raining basically everywhere, I was just like grossed out from it, but I knew I had to keep him happy because that's what Jeffrey and Ghislaine (Maxwell) would have expected from me."
She said that Maxwell, a close Epstein confidante, told her she would have to do for Andrew what she had done for Epstein, meaning she would have to have sex with the prince.
"That just made me sick," Giuffre said.
In his recent interview, Andrew said he had never met Giuffre. He said he had a medical condition that prevented him from sweating.
Epstein was a wealthy financier with many powerful friends. He was in prison on sex trafficking charges when he died.
The scandal is one of the worst to have gripped the royal household in recent decades.